We had a very busy day.
We watched about two hours of the parade before we had to go. I put the ham in the crock pot to cook, and we went to eat lunch with my dad and brother, then Chris and Grace headed to his step dad's parents' house for another meal while Brentley and I headed home to cook for dinner.
At five, Chris, Grace, his mom, and his brother came, and my mom and sister got there about 15 minutes later, and we had our Thanksgiving dinner!
I was a good mommy today. I remembered to take pictures!! Just before we went with my dad, we took them outside and got some cute ones!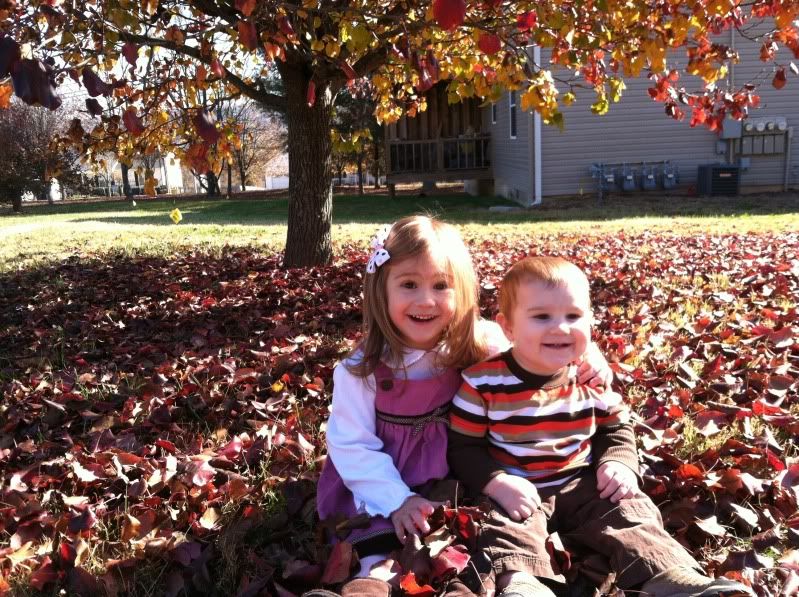 I LOVE this one!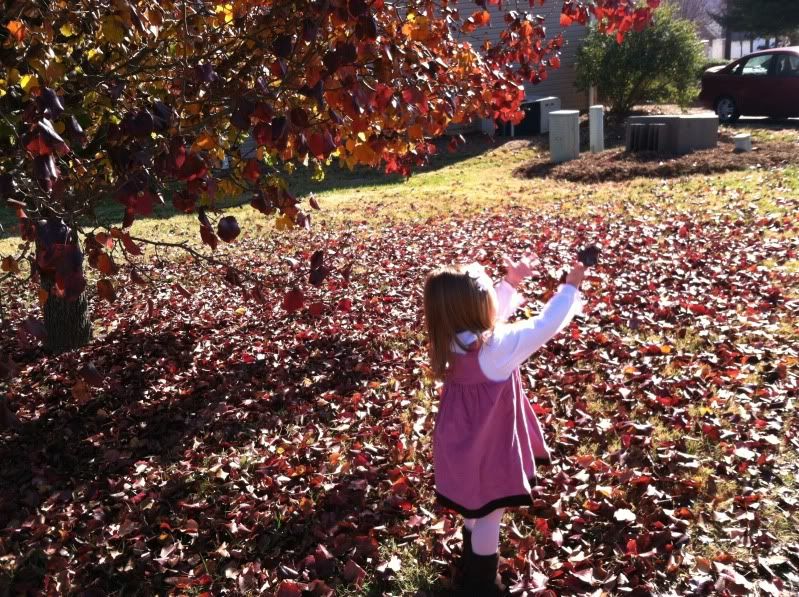 And, I also remembered to take pictures of our dinner (and the kids playing before dinner).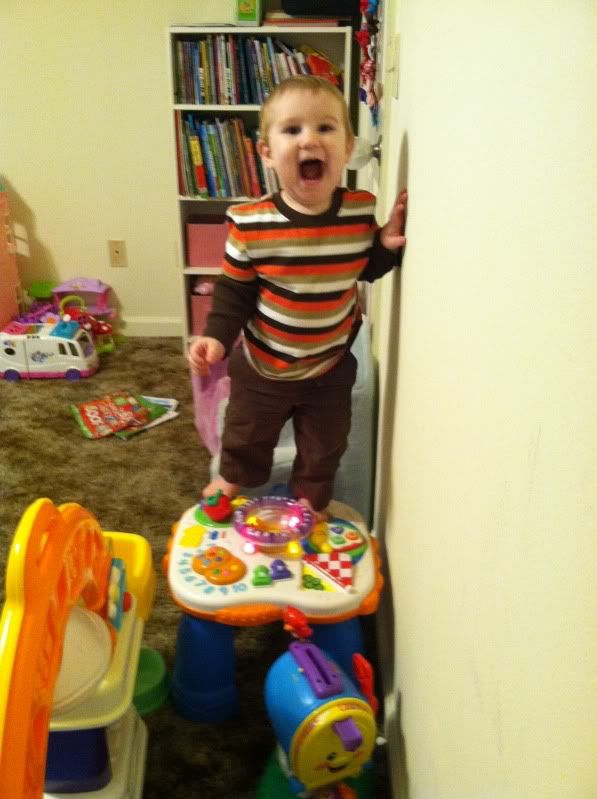 He is my monkey. He climbs EVERYTHING. Just another way that him and Grace are different lol.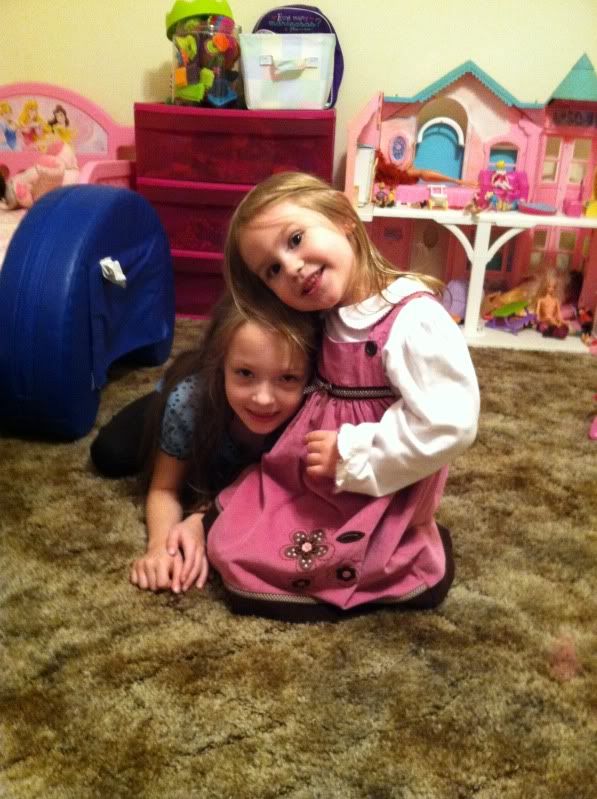 Grace and Cheyenne!
Dinner! Ham, green beans, mac and cheese, mashed potatoes, stuffing, rolls, orange delight, deviled eggs, cranberry sauce, and pickles! We also had three different pies, but they aren't in the picture.
The kids eating at the "kid table."
It was a really busy, but a great Thanksgiving!
*No black Friday shopping for me. I'm already done Christmas shopping! Lol.