Last night, she asked to color, so I got her some paper and crayons, and she went to town. She has mostly just scribbled before. She can draw circles, but she's never drawn an actual picture before.
After awhile, she got bored of coloring and went to play in her room, so I went to clean up her crayons, and I found this...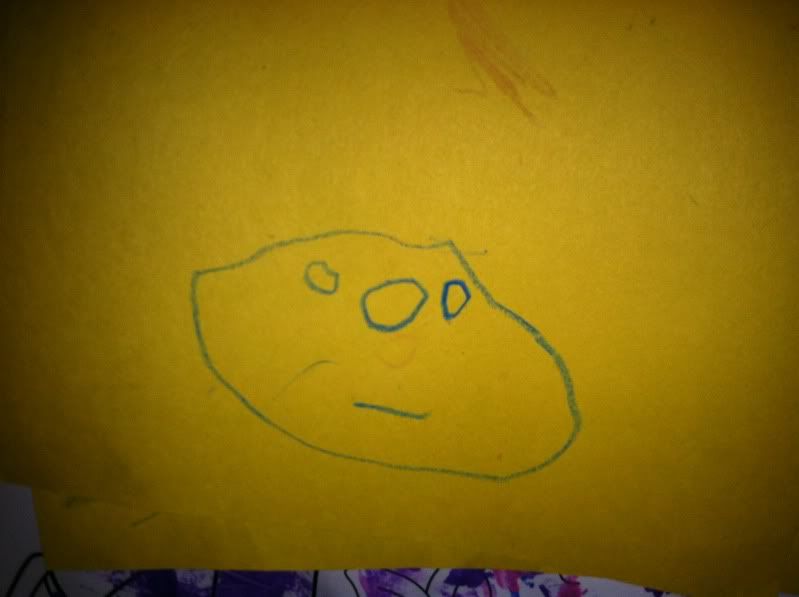 Her first drawing!!!
I was like, "Grace, did you draw this?" I don't know why I asked that... I was just so surprised.
Then I asked her what it was, and she said, "A smiley face."
So proud of my little girl!