We got a cord to hook my laptop to our tv, so I can actually use it again, which means I can put pictures on here!!
We have been doing lots of different Christmas activities in between being sick. It seems that we have all finally gotten past all of that, thank goodness!!
These are from when we went to the Christmas party at our bank.
And this one is right after we got home.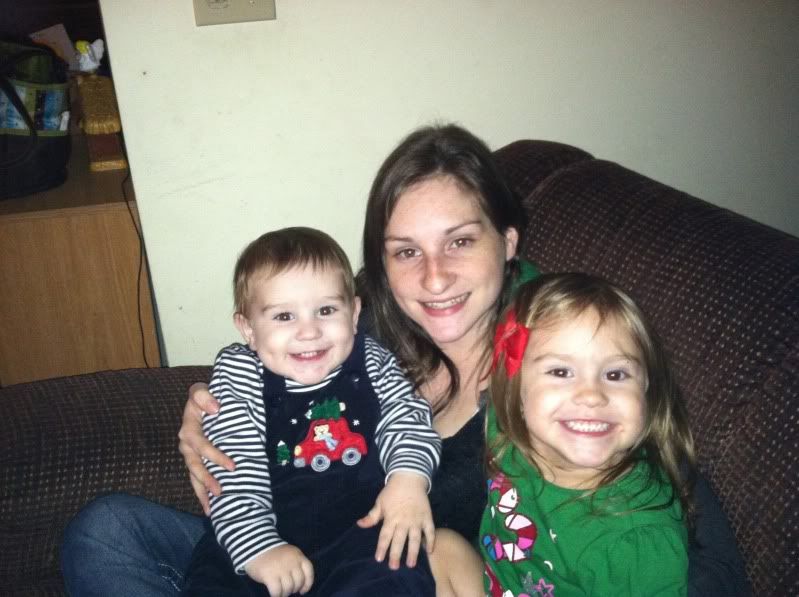 This one is from when we visited the Christmas house.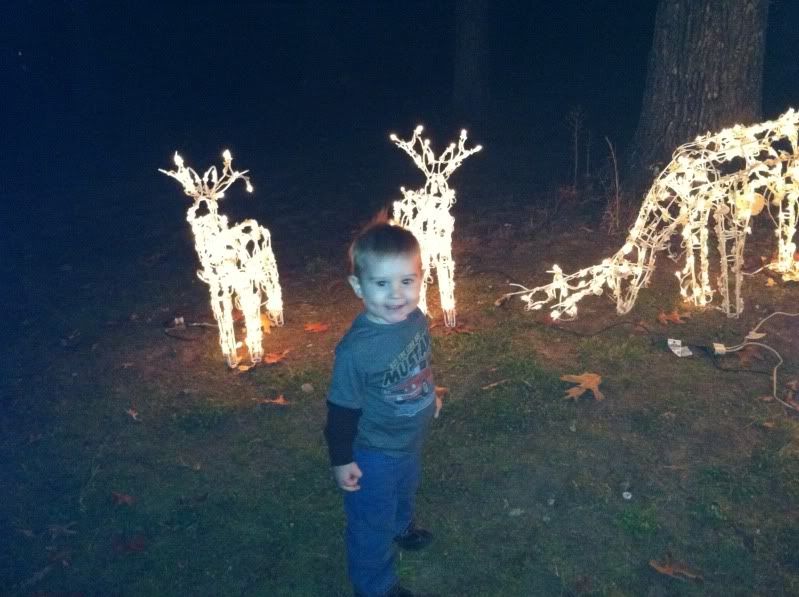 We had a bunch of pictures from there, and Chris accidentally deleted them, so we're going to go back again before Christmas.
These are from the Christmas parade in our town.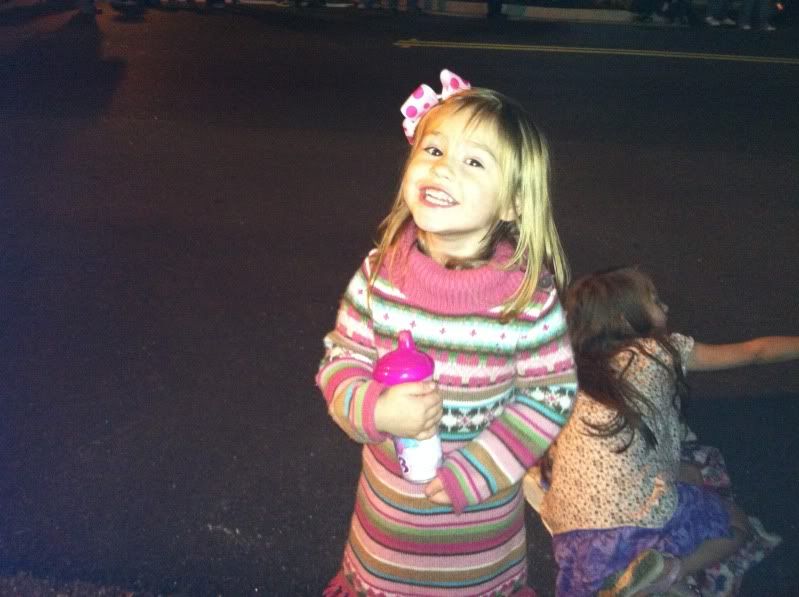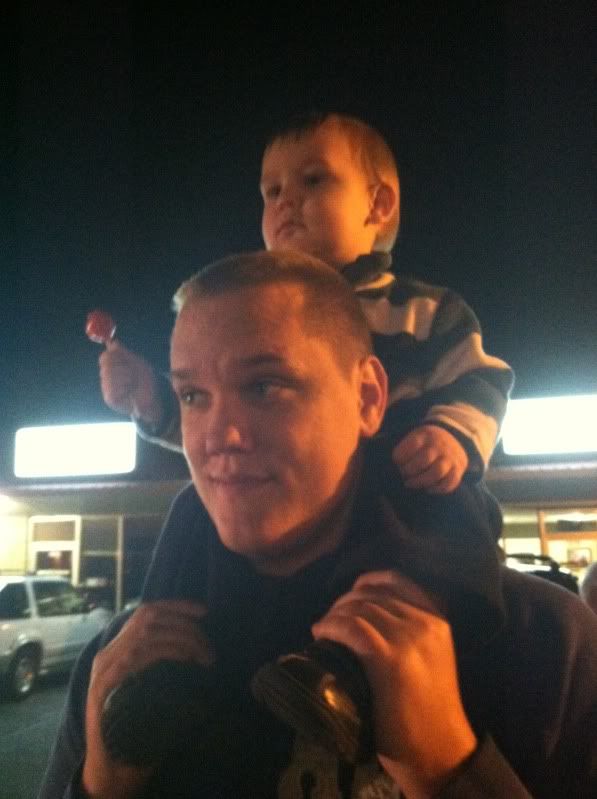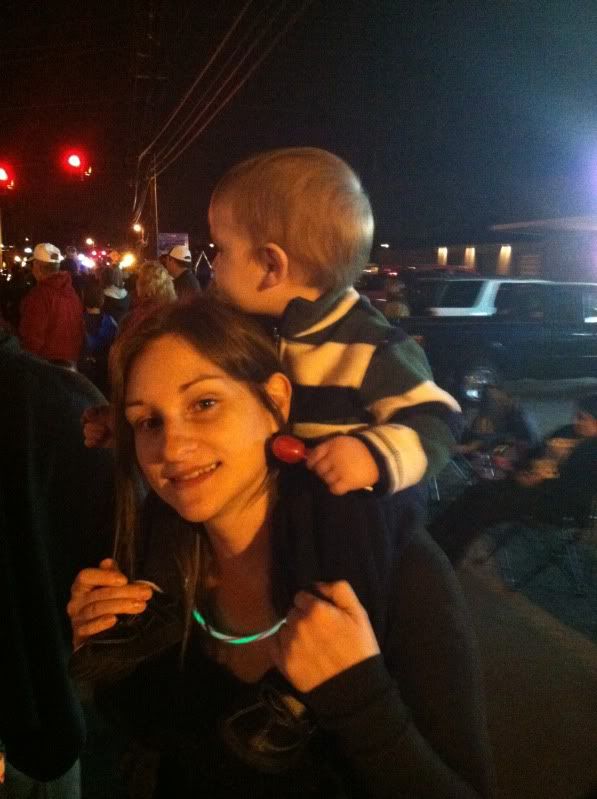 We took turns holding Brentley because he refused to be put down that night.
I really like this one of the kids. Yes, I'm aware they are shirtless. I promise they wear clothes whenever it is necessary lol.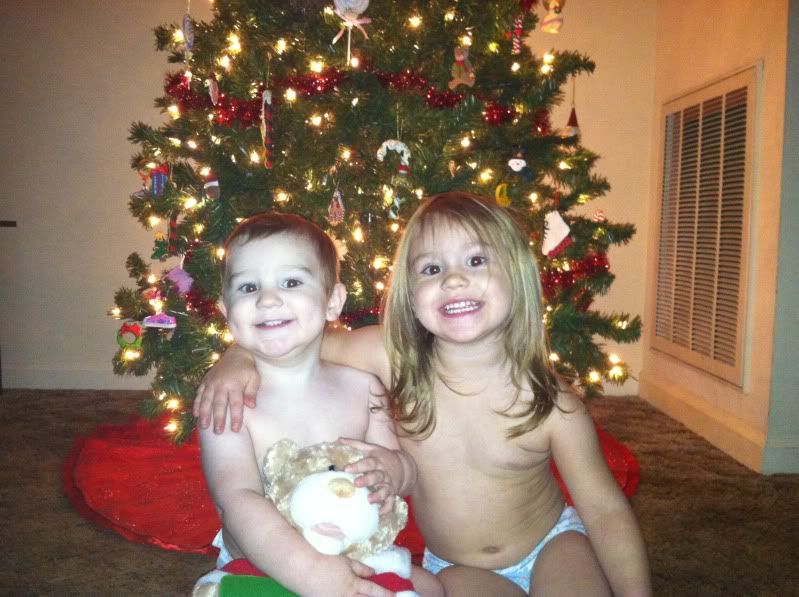 Last night, I made them Christmas tree pancakes for dinner. Oh my goodness, they LOVED them!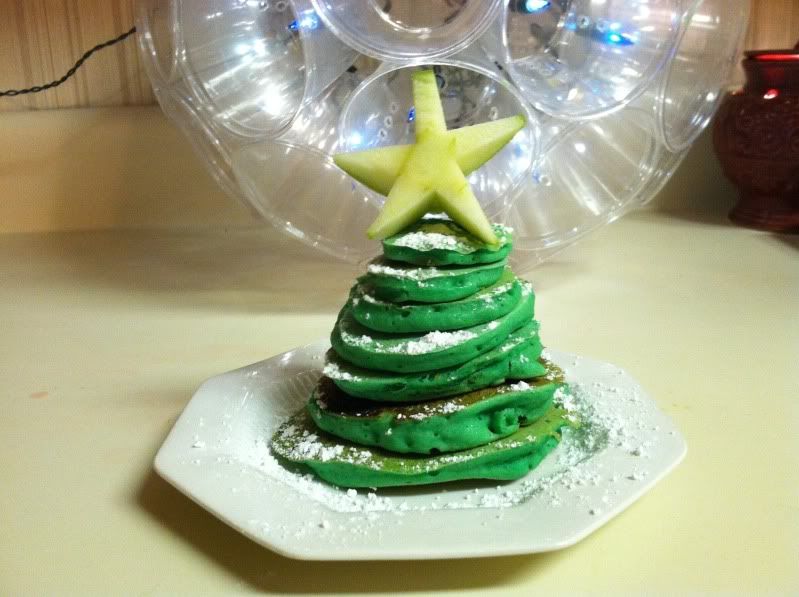 And, after dinner, we watched How The Grinch Stole Christmas, which turned out to be a hit with the kids as well.
We still have several other things before Christmas (our PAT Christmas meeting, riding on The Polar Express, etc.). Until then, we have been reading Christmas books. I tried to read Grace the Children's Bible version of Jesus' birth. She is convinced that Jesus and Brentley are one in the same because they are both babies lol.
The kids also have this strange Elf on the Shelf type thing going on with the baby Jesus from our Little People manger set. I find him hiding in the craziest places. None of the other characters... just baby Jesus lol.